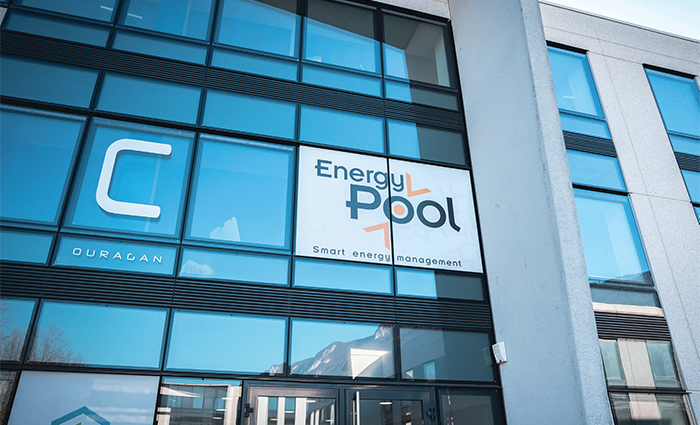 Energy Pool's founder cites the factor to be tamed if we're going to save the planet
The birth of Energy Pool (EP) came in 2009, at a revolutionary time within the electrical energy market in France. The country's electricity transmission system operator had just been separated from EDF, and was left without the requisite capabilities to manage the peaks in the population's consumption. An issue that Olivier Baud, Founder and President of EP, viewed through a lens littered with industrialists not participating in electricity curtailment measures. At this time, he was still a Chairman at Pechiney SA, one of the world's largest consumers of electricity. As he became more aware of the new business models and technologies presenting themselves as solutions to this growing problem, he saw an opportunity to make a change.
"Today, we are a smart energy manager of complex systems," Olivier opens. "Electricity is no longer our only mainstay, we also focus our attention on gas, and green gas in particular. In concrete terms, we develop and operate solutions for optimizing energy consumption.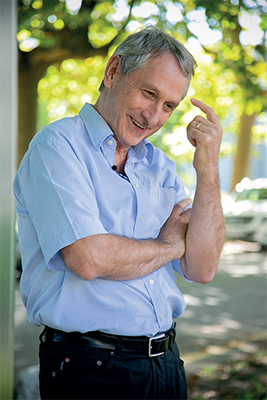 Smart energy management
We provide consultancy services for countries and large cities, and help with the design of the requisite systems and asset management as well. We are global, whilst being non-existent on the market, by which I mean we are able to use any of the tools and market mechanisms at our disposal. We know how to control the storage, consumption and production of hydrogen, and make it available to any country's electricians, suppliers and producers, whilst taking any local requirements into consideration. We currently manage six gigawatts of generation and consumption in more than ten countries worldwide and, with an overall team of 200 people, we turnover around €50 million."
In July 2022, EP bought back the last of its shares still held by Schneider Electric, a strategic partner with whom the company joined in 2010 to speed up its international growth. This purchase has made the business the largest independent player in the world of energy consumption optimization solutions and the management of complex electrical systems. This year has also seen the reorganization of EP, to shift its focus onto three new verticals, on top of the Flexibility operator which is the historical core of the business. Software and microgrids is the first, with contracts for the instrumentation and management of island microgrids, such as those it has won in the Morbihan, New Caledonia and Tonga islands. The second is the Active Factory, an energy transition enabler designed to support industrial companies through the decarbonization process. This is achieved by transforming processes through electrification or hybridization of electro-intensive assets. Finally, the last is strategic consulting, which assists companies and public authorities in tracking energy regulations and defining energy supply strategies.
Tailored support
"We feel that mentalities are changing in the face of climate change," states Olivier. "This is already progression from just a few years back, but this is still only the beginning. Succeeding in this energy transition will require a collective effort for the long term, we all need to change our habits to drastically reduce global CO2 emissions. This issue is one of civilization, which technology can only be partly responsible for fixing. Even in countries, like France, we should not be hiding behind the fact that we only emit one percent of the world's CO2 emissions, one percent is already too much! It's only by investing in a profitable decarbonization model that we can hope to encourage emerging countries to follow our example.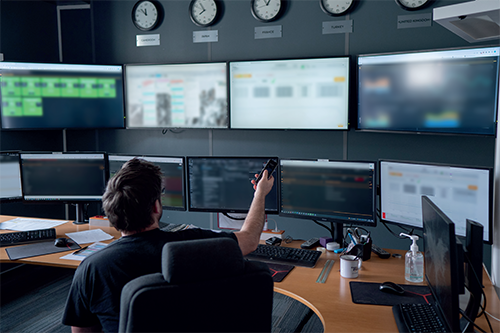 "We are leading the French market, as the pioneers of demand response that have been perfecting our know-how for over ten years. Our expertise is recognized by our customers, on account of our product and services range being far larger and more technically advanced than that of our competitors. With the development of our three new verticals, we are able to tailor a unique package of support to any customer, from consultation to operations. A prime example, with regard to our core 'flexibility' business, is our project in Côte d'Ivoire in partnership with the Ivorian Electricity Company (CIE). Here we are responsible for the implementation of demand response across over 100 industrial sites, making it possible to avoid rotating load-shedding and blackouts, in the event of an overload of the electricity network."
Groundbreaking solutions
In terms of its physical footprint, EP has operation centers in France, Turkey and Japan, as well as offices in Germany, Spain, Ivory Coast and the Netherlands – more so catered to its specific activities within those countries. The operation centers have been instrumental in the development and testing of the company's Energy Management System (EMS), Power Management System (PMS) and Distributed Energy Resource Management System (DERMS): its three secret weapons. These one-of-a-kind solutions allow users to monitor, forecast, aggregate, optimize and control their generation, consumption and storage assets, all whilst accessing new revenue streams from alternative energy reserves and markets.
The business has three major investments currently either in development, or the pipeline, all generally focused around supporting its further expansion. Firstly, there has been a recruitment drive of over 30 world-class experts to join its business expertise center, bolstering its capabilities to support a larger customer base. Next, the company has been reinvesting capital across its entire footprint to aid in the overall acceleration of its international expansion. Finally, EP has created a twin of its IT system to run through simulations of potential scenarios in order to optimize the services it is able to offer to its customers.
Going forward, Olivier states that EP will become a 'mission company,' with the creation of a foundation within which the majority of the company's capital will be held. As he concludes: "We have a program called Ambition 2030, which is driving us to better ourselves by thirty times, by 2030. In doing so, we are aiming to solidify our position as the world leader in smart energy management of complex systems, and to be a major player in the energy transition. It is not a financial goal fueled by profit, but a moral and societal obligation to utilize all of our skills and passion, in the service of the noble cause that we call our profession."
www.energy-pool.eu/en