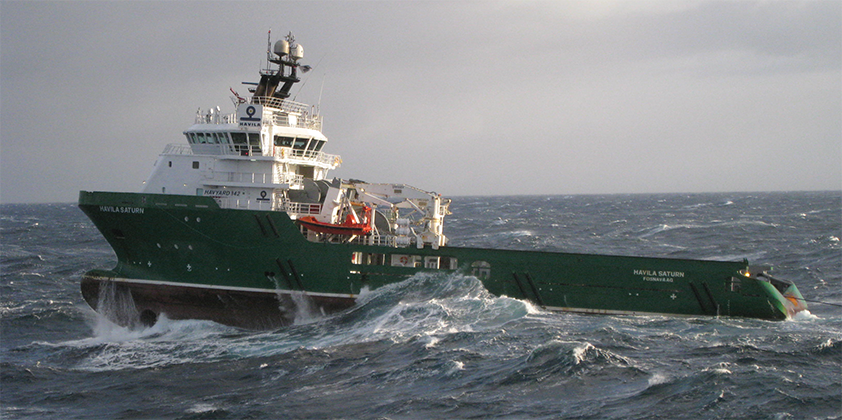 Vessel mania
Fearnley Offshore Supply was first established in 1973 as part of the offshore division within the Norway-based Astrup Fearnley group.
This division later separated into its own company, comprised of Fearnley Offshore, offering rig brokering services; and Fearnley Offshore Supply, which focuses on the boat and vessel sector of the oil, gas and shipping industry. Both are headquartered in Oslo and have offices in both Singapore and Houston, Texas.
The company offers a wide range of ship broking and advisory services to its international clients, who range from oil companies and ship-owners to contractors, and financial institutions. Its skilled team of brokers act as intermediaries, negotiating between clients in sale and purchase, chartering and newbuilding contracts. In addition, it can offer ship valuations and advisory services to clients.
Being part of such a globally oriented company brings many benefits. As managing director of Fearnley Offshore Supply, Tor Allen Widing, elaborates: "There are obviously a large number of clients who know us, and so they either come to us directly or they come across us through our other group departments. The group reputation is very important to our success, and having travelled around the world extensively, I would say that pretty much everyone in the shipping or offshore industries has heard about Fearnley.
According to Tor: "Our reputation has been developed by experienced brokers and employees, and we also have a very dedicated group of people that have been with us for many years. Their experience means that we are able to focus on everything within our segment of the industry under one umbrella."
Fearnley Offshore Supply has also recently expanded its operations into South America, working on several projects based in Rio De Janeiro, Brazil. As Tor explains: "There are a lot of operators making headways in Brazil, and our network of close relationships with these companies will help us bring some of our own clients to the market as well.
"With various joint ventures being planned and through our opening of a new office in Rio, we hope to establish a base of operations to secure contracts throughout the country. Brazilian politicians have clearly stated that they want to see vessels on the Brazilian continental shelf that are built and owned by Brazilians – and by working with companies in the area, we want to help realise this dream."
The company also has multiple projects underway with clients in Europe as well as the Far East. Activities here include amongst others a close relationship with NOR Offshore in Singapore. "For this client we have provided 11 vessels on a mixture of hire purchase and straight sale deals, as well as a large number of deals with the stocklisted outfit; Jaya Holdings Ltd," Tor explains. "Fearnley Offshore Supply is working very closely with most owners of offshore support vessels as well as offshore operators and contractors. One example is Havila for instance. We sold it all its vessels, which turned out to be main platform when going public for the third time. We have also assisted Havila in placing new build orders for Havyard designed vessels."
He reveals: "We have also worked together with another of our group's subsidiaries, Fearnley Finans, in order to find investors for K/S projects. With this particular subsidiary we have concluded a large number of sales of both second hand vessels and new builds. We may not be engineers ourselves, but we can provide a lot of technical input thanks to our commercial experience, and we are very focused when it comes to finding the most practical solution for our customer."
Fearnley Offshore Supply's ability to continually secure such key contracts comes despite the ongoing financial crisis, although Tor concedes that it has had an impact upon the market: "There are some views within the industry that we have now entered the bottoming out stage of the recession. I personally don't believe we are through the worst of it yet, although last year was certainly the worst for many years, with a definite downward trend in chartering activity throughout 2009. We are witnessing a large number of new builds taking delivery during 2010 and 2011 and we do question where all these vessels will find work. Our company will remain vigilant and adapt to any changing market trend."
Fearnley Offshore Supply will continue to do just that and, regardless of the recession, Tor still sees plenty of opportunities within the industry for years to come. He concludes: "In the offshore industry, operators are having to go to increasingly more remote areas because the more developed fields are becoming depleted. Companies are looking to places such as the Sakhalin field, the Falkland Islands, the Barents Sea etc, and as they do so, they are driving the demand for more modern equipment. This is why companies such as ourselves will always be in high demand, and so I expect we will continue to improve our strong position in the global market."
Fearnley Offshore Supply
Services: Vessel brokerage