Generation change
With a change in leadership taking place at the start of 2017, leading manufacturer of electric power supply systems, Frerk Aggregatebau GmbH is preparing for future growth in new markets.
Founded in 1964, Frerk Aggregatebau GmbH has more than 50 years of industry experience, gaining a leading reputation in manufacturing electric power supply systems across a broad range of applications. Within this business segment, Frerk proposes complete power supply systems, starting with an in-depth customer understanding, including an analysis of environmental conditions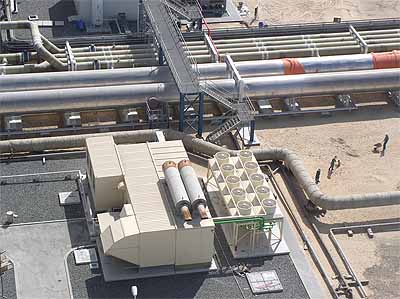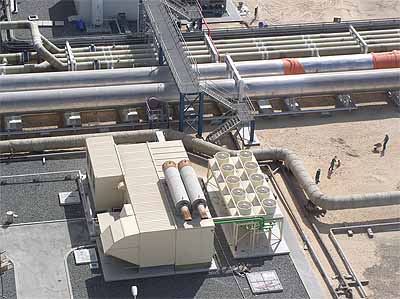 up to the project planning, erection and commissioning within building installations or inside containerised modular solutions. While Frerk's engineering team uses state-of-the-art CAD tools to develop the solutions, the project management team coordinates the project execution phase with the customer and internally from material procurement to manufacturing and on-site installation. Frerk's highly qualified service team accompanies the product and the customer during the warranty period, and for the entire life of the delivered system.
With a wide product portfolio, Frerk offers black-start diesel systems for starting up gas turbine power stations, combined cycle power stations with modular CHP packages for district heating, standby power and UPS solutions for data-centres, temporary plug and play containerised solutions for the rental market, and offshore equipment for oil field applications.
Operating at its current location since 1978, the company has significantly increased its capacity, a trend that began with the construction of a new production facility as well as eight state-of-the-art test bays. With this increase in capacity completed in 2001, the company went onto develop an additional production base in 2005 with the aim of expanding the plant's total production area to 11,000 square metres. Three years on, Frerk expanded to 25,000 metres and, most recently, installed a new 1500 square metre storage building and additional office space. A 2100 square metre production bay for the reconditioning of used generator sets was also erected.
Since previously featuring within Energy, Oil & Gas in January 2016, Frerk has undergone a change in leadership and is pushing forward with new plans to remain competitive in the face of evolving markets. "With Mark Hiller and myself appointed as new directors of Frerk Aggregatebau, we are leading important changes that will enable us to steer the company in direction of future growth," says Benedikt Buxtorf, Director at Frerk Aggregatebau GmbH. "It is all about preparing the company for future challenges and opportunities, for which we are leading developments internally and towards new markets. Our efforts are concentrated on human resources and getting the right people on board to follow our growth plans. As we move toward increased system integration and complexity by entering new application areas, we are looking to develop our expertise internally, but also externally. "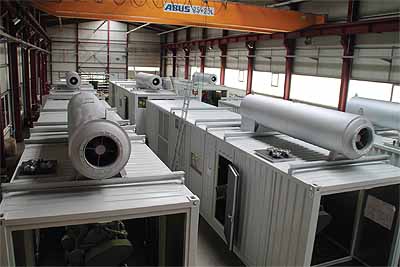 Indeed, having established itself as a market leader in innovative design solutions through the development of bespoke power generating systems within the energy, and oil and gas markets, the company is seeking to gain a foothold in similar markets that will further boost its presence and result in a stronger, more diverse customer base. "The oil and gas market is currently slightly depressed due to a lack of investment in the recent years," Benedikt says, "however we expect a lift in this sector in the very near future.
"Another area we will be focusing on is penetration into new markets, and not only in our traditional business of power generation. In this respect, there are several markets that are of interest to us; one market being the hybrid market. Going forward, and despite the fact that diesel combustion is an energy that will continue to exist, we expect it to reduce in importance, which is why we need to be on board with alternative energy solutions. These markets will require from us further integration and inevitably raise the complexity of our packages."
Lastly, and in seeking to boost its operational excellence, Frerk will be focused on increasing effectiveness internally over the short-term, whether in production, its project management or engineering processes. "Operational excellence is another goal that we will strive to become a leader in within our industry." Benedikt concludes.
Frerk Aggregatebau GmbH
Services: Power generating systems