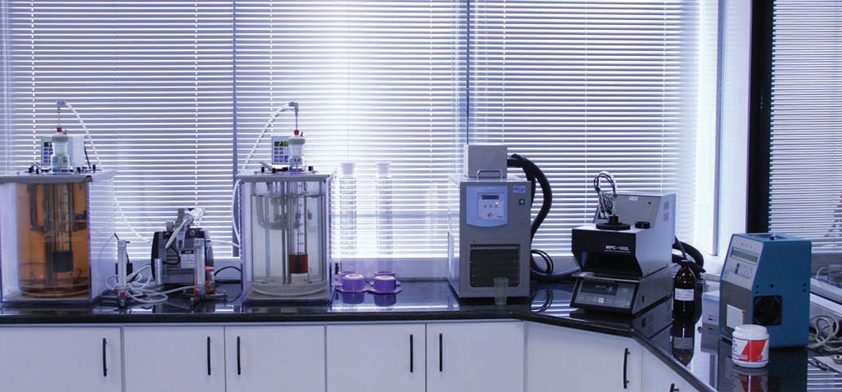 Running smoothly
Founded as a German family company in 1931, Fuchs Petrolub AG is the largest independent lubricant manufacturer worldwide, including number one in factory fill for the German automotive industry, and number three in the German lubricant market.
Much of the company's success is derived from this sole focus on the development, production and marketing of lubricants of all types, which has seen it become a technology leader in many application segments.
Throughout the Fuchs Group, more than 330 research and development specialists permanently work on creating new products and supporting customers with solutions to their problems. As such, the business is always adding to the over 10,000 active formulations it currently provides to more than 100,000 customers worldwide.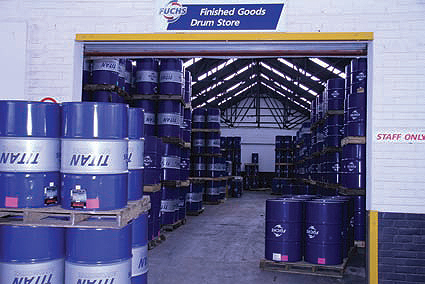 As a wholly owned subsidiary of the Group, Fuchs South Africa was created in 1984 through the merger of three companies – Noxal, National Oil, and Century Oils. The company specialises in three main areas of lubrication, namely automotive, mining and industrial, and is one of the largest Fuchs companies in the Group. In addition, Fuchs South Africa is the largest independent lubricant company in the region, with an annual production of 21,000 tonnes, as well as imports of 650 tonnes.
Following this integration, Fuchs South Africa continues to manufacture specialised greases for mining and heavy duty industrial applications under the Noxal brand, which has been recognised in the market since 1910. Within the same market segment, the Ceplattyn range of open gear greases are approved for mills and crushers, and the company's fire resistant hydraulic fuels and rope dressings are also widely used. The Fuchs name is well known in the automotive industry, with the company providing production lubricants and factory fills to some of the leading vehicle manufacturers in Europe, and beyond. In many cases, the company's products exceed the required specifications of motor and gearboxes manufacturers.
The industrial sector consists of a standard range of hydraulic, gear, slideway, and compressor oils, as well as a comprehensive range of neat and soluble metal working fluids, greases, and synthetic refrigeration oils. Many of South Africa's major steel and vehicle manufacturers make use of Fuchs South Africa's anticorrosion fluids, and the company is also a supplier to the country's leading provider of wire ropes.
Major customers for the division reflect on the Group's overall strong relationships with major global brands including Volkswagen, Mercedes Benz, John Deere, Siemens, Anglo American, Xstrata, MAN Diesel and Turbo, Minopex, and BHP Billiton. In particular, Fuchs South Africa is particularly proud to have received new business from Volkswagen South Africa following the recent move of its Parts and Accessories lubricants from a major competitor to Fuchs.
As with Fuchs as a whole, Fuchs South Africa is set apart by its 100 per cent commitment to lubricants, and accompanying technical expertise, in providing a wide range of original equipment manufacturer (OEM) approved products. With a large stock holding and fast delivery times, the company ensures satisfaction from end to end.
Commenting on current customer demands, automotive OEM manager John Anderson describes how the market has shifted towards Fuchs South Africa's type of offering: "With the newest environmental engines making their way into the South African market, along with the increased cost of energy, we have seen a move in the lubricants market in recent years. Customers and OEM's are now willing to pay for more technically advanced products in order to save fuel and energy, extend drain intervals, and widen component lifetimes. Therefore they are actively looking for superior products approved by major manufacturers that are readily available and fit for purpose, as well as backed by a strong sales and technical team to ensure correct application, to result in substantial savings."
Balanced with this though is the challenge of availability of raw materials as demand for high quality lubricants increases on a global basis. In order to overcome this disproportion in supply and demand, Fuchs South Africa maintains a buffer stock of raw materials in bulk, which has helped to see it through drops in availability, and to capitalise where competitors fall short. "Price fluctuations in raw materials means that margin management is important for the long-term sustainability of our business," adds John. "Another challenge is that poor fuel quality in South Africa diminishes some of the benefits our products provide, however, as systems and components become more technically complex we expect demand for products from lubricant specialists to also increase."
This is already beginning to become apparent in the market as in early 2011 Fuchs South Africa opened a new state-of-the-art warehouse, which houses a brand new bottling and filling facility, opposite its existing production site. This investment was necessary in order to support the double digit annual growth that Fuchs South Africa has been achieving over the last few years.
Having forged a well-earned reputation for service reliability and going above and beyond in order to deliver, John concludes with Fuchs South Africa's next steps in loosening up the market: "Fuchs South Africa has recently mirrored the global Group structure to place more emphasis on the OEM and to partner with these manufacturers in providing the correct lubricants for the job. This is often achieved by branding the lubricants for the OEM and selling them as official products through their sales network. This, combined with an increased direct sales effort on Fuchs branded products will see Fuchs South Africa continue to increase its market share within an expanding sector."
Fuchs South Africa
Products: Lubricants