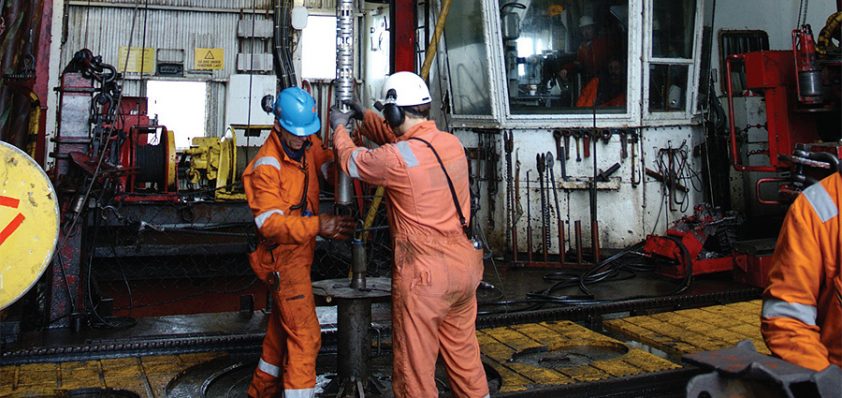 Gulf Drilling International Ltd
Drilling and beyond
Established during May 2004, Gulf Drilling International Limited (GDI) was founded as the first onshore and offshore oil and gas drilling company in Qatar that was originally formed as a joint venture between Qatar's national corporation, Qatar Petroleum (QP) and Japan Drill Co., Ltd (JDC). During July 2007, QP acquired 25 per cent of the shares owned by JDC, raising its ownership to 70 per cent of the company. In February 2008, all shares of QP were transferred to Gulf International Services, q.s.c. (GIS), which became a public shareholding company in May 2008 and is listed on the Doha Securities Market. During May 2014 GIS acquired all of the remaining JDC shares in GDI so that it became a one hundred per cent Qatari owned company. The importance of 2014 as a landmark year for GDI was further underlined by the company's celebration of its tenth anniversary during the same month.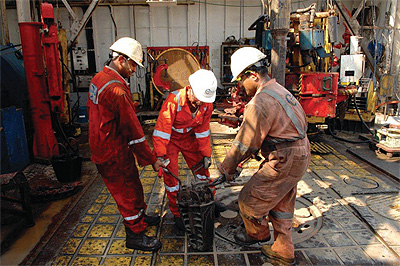 In the decade since the company was founded, GDI has grown to include a fleet of 17 rigs, while its workforce has increased to over 1600 employees including some 120 Qatari nationals. One of the core strengths of GDI lays in the fact that it is a multi-cultural company, with trained staff from more than 32 countries. This allows the business to embody a diverse culture that promotes teamwork and understanding. This unique culture is reflected in GDI's outstanding performance and ability to implement rapid problem resolution that allows it to adapt to the fast changing environment in the oil and gas drilling industry.
To date GDI manages a fleet of nine offshore jack-up drilling rigs, six land rigs, one lifeboat and one accommodation jack-up. In addition the company has a lifeboat that it operates under a management agreement. This extensive portfolio of equipment allows GDI to provide trusted solutions to a host of drilling contractors. In October 2014 for example, it was announced that GDI had placed its new jack-up rig, Dukhan, into service for Qatar Petroleum. Dukhan is the ninth offshore jack-up rig in GDI's fleet and the third jack-up rig to be placed under contract to QP, joining the 'Al Doha' and 'Al Zubarah' rigs. The Dukhan rig was delivered to GDI from the Keppel Fells Shipyard in Singapore during August 2014; prior to having the unit dry towed to Qatar. While undergoing final commissioning and testing in NKOM Shipyard, comprehensive third party equipment was installed and the drill pipe loaded into the rig to achieve QP's final acceptance.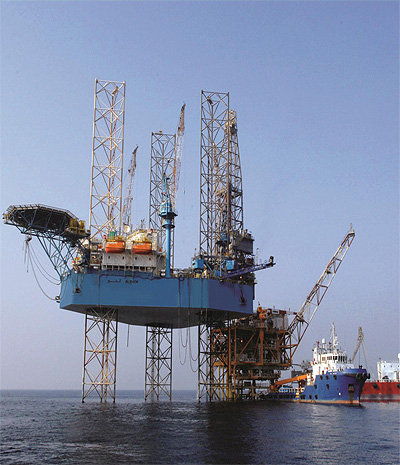 The rig was customised to meet QP's requirements and is capable of performing drilling operations anywhere in Qatar. It is equipped with a 75-inch cantilever outreach, 150-man accommodation, high volume centrifuges, high capacity for bulk mud treatment and the capability of drilling wells up to a depth of 30,000ft. This marks the fifth state-of-the-art cyber rig of GDI's fleet and will serve to further enhance its operational capabilities while lowering the average age of its rigs. The inspection and acceptance process went very smoothly, allowing drilling services to commence earlier than expected.
During January 2015 GDI signed a contract with Gulf Lift Boat (GLB) for the provision of lift boat services to Dolphin Energy (DEL). The contract covered services that commenced in January and continued through to August 2015. GDI began using the Dixie Patriot for its first lift boat job with DEL back in 2013. GDI's relationship with GLB has endured two years and will be continuing for another eight months. GLB has stood side by side with GDI throughout the DEL contract and the relationship has proved to be durable. GDI also appreciates the confidence that DEL has placed in it and is grateful for the opportunity to continue providing lift boat services to such a highly valued client.
Throughout its history GDI has established a proven track record of industry success and reliable operation. Despite the challenges and relative slowdown within the oil and gas industry owing to the current low oil price, the company is set to continue to grow with the future delivery of four new assets including the GDI 7 and GDI 8 land rigs, the 'Al Safliya' lift boat and a high specification premium jack-up rig named 'Halul'. Each of these assets is already signed to a multiyear contract that will help the business to enter 2016 in a strong market position.
Gulf Drilling International Ltd
Services: Drilling services provider