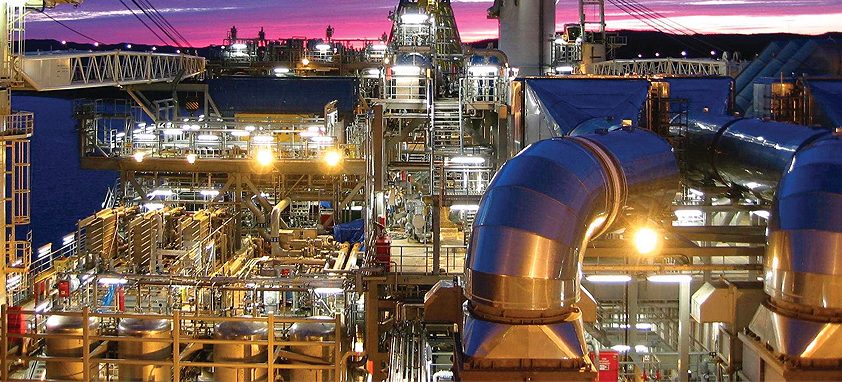 Working smarter
A subsidiary of the German KAEFER Group, which has a turnover of 1.3 billion euros, over 14,000 employees and is established in 42 countries worldwide, KAEFER ENERGY is a first-class insulation company that provides the entire range of services including thermal and noise, surface and fire protection to the oil and gas industry, as well as interior outfitting, access management, scaffolding, and engineering.
KAEFER ENERGY focuses on the development of cost-effective solutions, high HSE standards and punctual deliveries managed through close relationships with suppliers. The systematic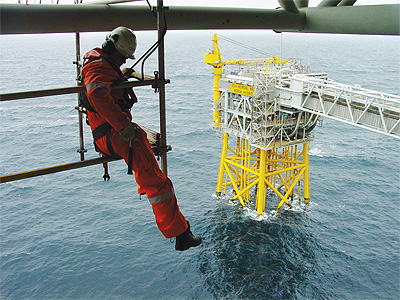 integration of technologies and optimisation of installation processes are central to its operation.
"We've expanded, especially during the last four years, to become a leading company within the oil and gas sector," says managing director of KAEFER ENERGY, Karsten Gudmundset. "Our headquarters are in Stavanger, Norway, and we're responsible for oil and gas in Norway, Canada, Northwest Russia, and international offshore activities within the KAEFER Group. We have two primary markets – the maintenance modification market on and offshore, and the greenfield market with regards to new construction of oil and gas facilities such as onshore plants or platforms. Within those segments, we supply project management, engineering and execution capabilities within insulation, surface protection, asset management and interior outfitting. Our primary customers are major oil companies such as StatoilHydro, Conoco Phillips, BP, ExxonMobil, Shell and Marathon Oil; and main contractors including Aker Solutions and Halliburton."
Highlighting a recent project, Karsten states: "Despite the fact that there are quite a few facilities in the North Sea that are now ageing, the new government legislations that are in place give a rise in the need for modification and upgrading of the living quarters facilities. These all led to us being awarded a significant contract with Statoil Hydro in 2007, dealing with everything from conceptual studies to design engineering, project management and installation. This project has been progressing well for us as well as for Statoil, having developed their Norwegian operation significantly. It has also helped to strengthen the identity of our company and has sparked new business opportunities in the North Sea as well as other regions."
KAEFER ENERGY offers highly qualified engineers within its trade areas who frequently get involved with client's project organisations. New and challenging production processes in the oil and gas industry require innovative solutions so KAEFER ENERGY works constantly to satisfy requirements. Besides developing its processes, KAEFER ENERGY is growing its target markets and experienced notable growth in Canada throughout 2007. "Market developments have been in the onshore oil and gas business in Alberta, Canada. We've been working on that for 18 months and it will provide a platform for further progress," explains Karsten. "We have other improvements ongoing as we're developing our engineering capabilities so we can gain access to new market segments and clients. We have people in Australia, Spain and the UK so we'll see a continued expansion over the coming years that will include experienced construction management, which will be a big boost."
In April 2008, KAEFER further strengthened its position in Canada via strategic investment when it acquired 100 per cent of the shares in Albrico Services Ltd. With its core business also being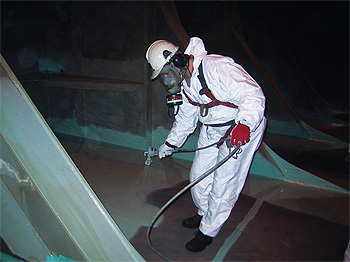 insulation, Albrico has been working in Canada's oil sand region for more than 30 years. Canada has the second largest oil reserves in the world, estimated around 179 billion barrels in the west of the country. Eighty per cent of Canada's oil and gas processing industry is therefore based in the oil sand region of Alberta. Oil sands are a mix of sand, tar, water and clay. For a long time it was too expensive to extract these resources from oil sands, but since the oil price climbed to over $50 per barrel, production has been a worthwhile business.
Karsten believes that progressive growth, with appropriate acquisitions, has allowed KAEFER ENERGY to flourish: "Our success is due to our development strategy and business activities and analysis. This will continue as we focus on developments in Canada, India, China and Northwest Russia, commence development in Kazakhstan and reinforce our operation in Norway. Acquisitions have played a significant part and our current growth strategy focuses on entering new areas or countries by using new additions as a foundation for further progression. We refer to that as 'applying the KAEFER turbo'."
KAEFER ENERGY's strengths lay in its efficient supply chain and ability to act locally, considering its sizable international network. Kartsen says: "We're financially strong and have a good corporate structure. We're established as a global company but we think locally and have good tools for the execution of contracts, as well as capable project management. In terms of our supply chain, we team up with co-operating partners and ensure they contribute to our overall competitiveness. We select partners in various regions that we stay with for a long period of time, providing that they meet our overall goals regarding HSE and efficiency, as long-term relationships are key."
He concludes: "We are aware of the global financial crisis but together with our customers, we will ensure we remain competitive and look into ways of how we could work smarter to increase efficiency, thereby reducing cost. The long-term vision for the business is to reach the position where we are able to serve all the oil and gas regions in the world."
Kaefer Energy
Industry Oil and gas Driven with a mission