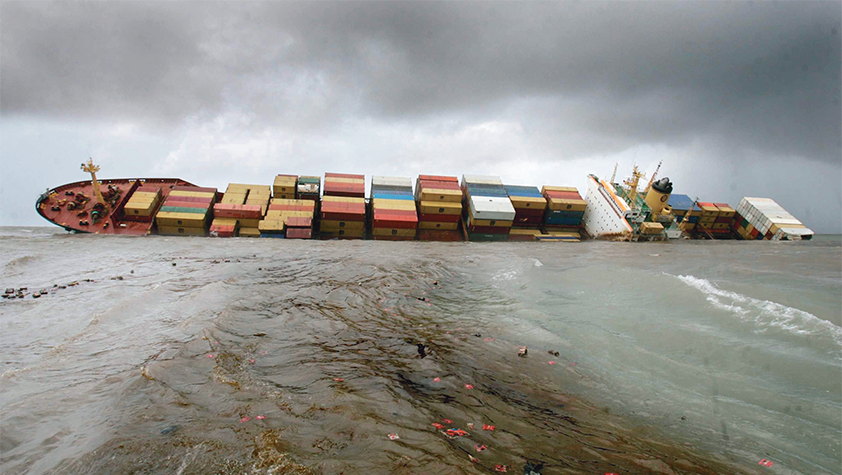 Oil Spill Response Limited
Be prepared
Oil Spill Response Limited (OSRL) is an industry owned co-operative, which exists to respond effectively to oil spills wherever they may occur in the world.
For an annual fee, members have guaranteed access to the organisation's full range of services 24 hours a day, 365 days a year. The membership itself numbers over 130 companies across the world from all parts of the oil supply chain including international and national oil companies, ports and harbours, drilling contractors, refineries and storage operators.
Backed by a track record of attending more than 350 spill incidents in the past 25 years, OSRL has the expertise to deliver a wide range of preparedness and response services from its strategic bases. This includes technical advice, provision of specialist personnel, equipment hire, and training. This year alone OSRL has been mobilised in response to 26 different incidents, the majority of which have been within the upstream side of the industry. "This continues the shift towards more awareness in upstream activities of the importance of dealing with oil spills readily and effectively," outlines Archie Smith, CEO of OSRL.
"Looking back, in the past the oil industry was more heavily involved in the shipping of oil products, but most have moved away from this to concentrate on the upstream side. For instance, we were involved earlier this year in the activity on the Elgin Field and Gannet pipeline in the North Sea, where there was a requirement from the regulator and the oil companies involved for OSRL to be on standby with equipment ready to be deployed in the event of an incident. This is indicative of the greater awareness and preparedness of the industry."
Indeed OSRL subscribes to a mantra that effective response is only possible if working with well trained people that are in turn working to a developed contingency plan that has been properly resourced and regularly exercised. "This not only applies to OSRL but to the oil companies as well," describes Archie. "In the event of a spill it is not our job to take the problem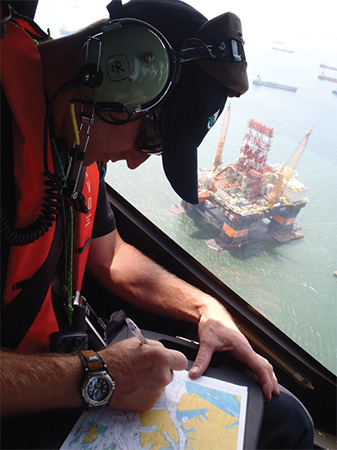 away from the oil company – we will work to help them resolve it, but they retain responsibility for that incident. Therefore we work closely with the industry on training, planning, and supply of equipment to put this thinking in place, and in the last year alone have carried out around 487 different projects in the field of preparedness."
In the wake of the Macondo incident the oil industry has been working hard firstly on prevention by improving drilling techniques, intervention in terms of how to manage such an incident, and improving the response to a situation of that nature. OSRL has traditionally been involved in front-line response as well as improvement initiatives, but as a trusted co-operative has also been approached to assist with intervention works. "Our organisation was selected by the Oil Spill Prevention and Response Advisory Group (OSPRAG) to own, store, maintain, and keep in readiness a capping device for deployment into the North Sea. Since then, this means of addressing oil spills has become global and OSRL has been engaged by the Subsea Well Response Project (SWRP) – a consortium of nine oil companies – to own, maintain, and store a further four caps and three subsea dispersant deployment systems around the world. This will effectively double our footprint across the globe, with new bases in Norway, South Africa, and Braz l, and increase the size of our Singapore operation," explains Archie.
He continues: "The other major organisational development has been the agreement of a merger between OSRL and the Clean Caribbean & Americas (CCA) co-operative. We already have a presence in Houston, Texas, and with the opening of a base in Brazil the integration of CCA will grow our conventional response footprint into a whole new region."
OSRL is also playing a role in a global strategy to stockpile 5000 tonnes of dispersant around the world ready for deployment in the event of a major oil spill. It is this kind of industry commitment and co-operation that OSRL believes needs to be encouraged and recognised going forward. The organisation is not only concerned with the wider industry though, as it is also placing investment in its own capabilities. "For the last 20 years we have been using Hercules aircraft as our main platform for aerial dispersant, which are now approaching the end of their commercial lifetime. We have selected Boeing 727 jet aircraft as a long-term replacement, which will be the first time a jet craft has been used to fly dispersant," describes Archie.
"These planes will provide us with more capacity and a much bigger reach as they can not only fly low and slow enough to deploy the dispersant, but high and fast enough to reach incidents quickly. The aircraft are currently undergoing a development programme with the first expected to be ready in July 2012, followed by the second in January 2014," he adds.
As long as oil continues to play a role in global energy demands there will be a need for entities such as OSRL, and with new areas of development such as the Arctic opening up, such a contribution cannot be underestimated: "We believe that the organisation will continue to grow, as will our integration with other operators and companies around the world through our global response network initiative. As well as the practical side of our activities, we also continue to advocate the importance of preparedness, effective response, and co-operation to government, the industry, and all stakeholders," concludes Archie
Oil Spill Response Limited
Services: Oil spill response and preparedness