Poised for growth
Oldham Engineering has deep roots in the great British engineering tradition. Formerly known as Buckley and Taylor, trade commenced at the Lancashire site in 1861 and the business has evolved over the years to match the changing requirements of modern industry.
Today Oldham engineering is acknowledged as a reliable and trusted partner to clients in the nuclear, offshore, defence and general engineering sectors.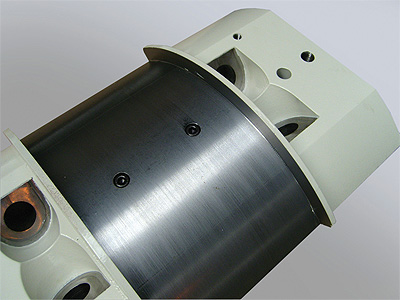 Though its reputation for quality workmanship has remained constant, the business has undergone a great deal of change over the last decade. Over this period the company has continued to develop both its people and systems, to support ongoing investment in the latest manufacturing equipment, and over the last 18 months the company has invested further in a cross section of large CNC machining equipment. All of the investment has been to ensure that Oldham Engineering can continue to offer its customers a competitive advantage in today's global market.
Sectors supplied include defence, nuclear, steel, aerospace, oil and gas and subsea industries. Oldham Engineering can undertake either small individual components or large turnkey projects to the highest specification, and is able to fabricate, manufacture and assemble under one roof, enabling a high level of quality control and project management. In addition, the Oldham Engineering team offers complete supply chain management, from raw material supply to painting and testing of components.
Its 80,000 sq ft facility houses three distinct elements of the business – about a quarter of the available space is dedicated to a highly sophisticated welding and fabrications area, with a further quarter dedicated to mechanical assembly and fitting, while the majority is taken up by CNC machine tools, ranging from small to very large, with the capability to machine very large pieces weighing up to 40 tonnes.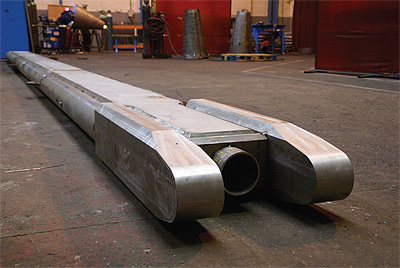 This is a key selling point, explained commercial director Mark Shackleton: "Our niche is manufacturing both small and large components to the highest quality levels Indeed with regards to size one of our Asquith CNC Floor Borers has a machine bed axis length greater than nine metres; the machine also has a 30 tonne rotary table, so providing a truly large capacity. All our machines are WiFi linked to offline CAD/CAM computer machining simulation software; this puts us very much in the premier league for machining excellence. We deal in exotic and expensive materials, and therefore the ability to fully prove the CNC cutting data offline before machining commences is a key quality requirement. Our approach saves costly mistakes and delays and gives the customer a great deal of confidence, and this gives us a unique advantage for large parts."
This strong offering presents clear opportunities for growth even in a difficult economic climate, he added: "Industries are changing due to factors outside their control, and bigger companies are increasingly focusing on their core business, leaving affiliated work to trusted suppliers like us. The recession has closed some doors and opened others."
"As a company, we have had to be fit and strong to retain our place and indeed to survive in this market, and that has served us well," says Mark. "We are perfectly placed to grasp new opportunities and are very much in a growth situation. This is a dynamic business in a dynamic market."
Oldham Engineering
Services: Engineering