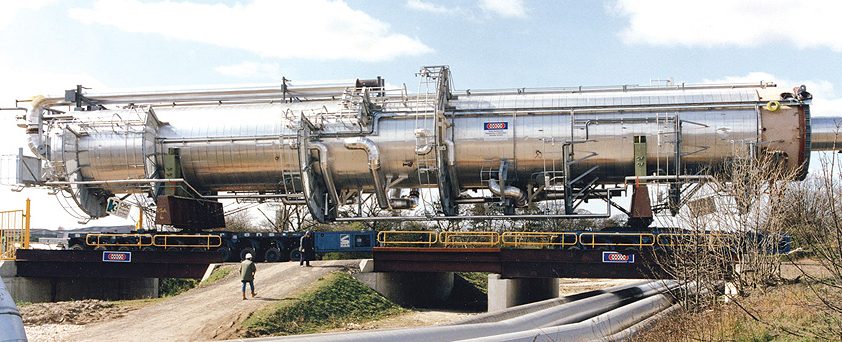 On Line Design and Engineering Ltd
Engineered for success
With more than 20 years experience, On Line Design and Engineering Ltd is a leading provider of a full range of design engineering, procurement, construction management, and project management services to the oil and gas industry.
With a service portfolio that includes feasibility studies, conceptual design, survey operations, project management and manpower supply, the company's expertise lies in completing projects that meet all the technical and economic criteria, are within budget and on schedule.
Jeff Laird, chairman at the business, tells European Oil and Gas Magazine more about the company's background: "On Line Design was incorporated in February 1982, being established to provide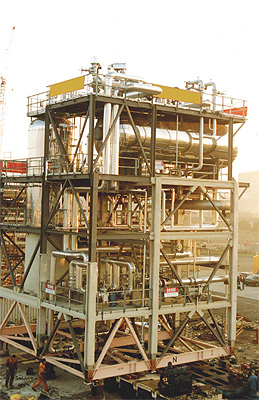 a multi-disciplined engineering design consultancy to the major oil, gas and chemical manufacturers in the Humberside Region's industrial areas lining both banks of the River Humber. As the business expanded and developed the range of services that we could offer also grew. Whilst the company originally only provided design services, it soon became involved in larger projects and eventually took on complete design, procurement and construction management of multi-million pound projects."
This steady growth over the two decades has enabled the business to build up a considerablebase of experience and expertise in its field, as Jeff explains: "On Line's primary key strength lies in the quality and experience of its personnel, together with in-depth local knowledge of our clients' sites and processes. With in excess of 430 personnel covering the full range of engineering disciplines, there is always someone available to respond to urgent requests for assistance from customers. More importantly, because the company is small enough to care but large enough to cope, and has a dedicated pro-active workforce, its agile and responsive outlook sets it apart from both local and national competitors."
As highlighted, On Line Design has steadily expanded its service portfolio throughout its history, meaning that today it offers a considerable range of capabilities. The business carries out full projects and construction management. The former involves managing financial services, schedule services and contract management, whilst the latter includes monitoring and managing all aspects of health and safety, together with CDM, commissioning and the preparation of as-built dossiers and operating manuals. In addition, On Line undertakes materials management, including vendor surveys, procurement, and expediting, and process design services – such as front end design, feasibility studies, process investigation, HAZOP surveys and commissioning.
Further to this, Phil Ronson, business development manager at the company, explains that the company's engineering expertise enables it to carry out a range of engineering operations: "With our personnel's intimate knowledge of national and international codes, we are able to specify and design all types of mechanical equipment and packages. We also offer electrical engineering, embracing all aspects of power generation, distribution and utilisation of both HV and LV systems, civil/structural engineering, piping and layout engineering, and safety and environmental engineering."
The company prides itself on working in close collaboration with its clients, building long-term relationships: "On Line's key clients include national and international oil and gas companies involved in both onshore and offshore oil and gas production in addition to offshore gas storage and refining of hydrocarbons," says Phil.
"A valuable feature of the company has been its ability to send its personnel into a client's premises in order to assist them with peak workloads," he continues. "Early on some clients decided to keep the personnel for longer periods, sometimes indefinitely, so we made the decision to also act as an employment agency specifically to supply engineers and designers of the type utilised in-house. Following the success of this, and after receiving repeated requests for other types of engineering personnel, we launched On Loan Recruitment Limited in order to be able to supply general engineering, production, industrial and commercial personnel."
Jeff expands on some of On Line's recent operations: "We have recently signed a partnership deal with Centrica Storage Limited for the provision of engineering services, and would certainly like to
introduce a similar arrangement with other clients."
The £3 million Centrica partnership deal will involve On Line providing design engineering solutions for the Rough gas storage facility – the UK's largest gas storage site, which meets ten per cent of the nation's peak gas demand. Centrica Storage operations director, Glenn Sibbick, outlines the importance of On Line's contribution: "On Line has already done a great job in helping us deliver on our commitment to the Rough facility. They were particularly instrumental in our 2006 recovery of the Rough Storage facility, and I believe that puts them a cut above the rest and establishes their credentials in a hi-tech industry where safety is the top priority. They provide local skills and high quality engineering and capabilities, which we are proud to partner."
The success of such operations is a reflection of On Line's understanding of the demands of effective EPC work. Phil outlines the common challenges: "In order to successfully manage a project it is vital to understand the constraints of that work – chiefly what, when, work, and quality. It is important to understand the scope of the project, and when it is required to be complete. Also, we carefully study what resources and people are available, who are the correct suppliers, and what the budget should be, whilst setting the highest quality standards.
"The use of project planning and cost control techniques is vital in order to ensure completion within the original budget and schedule, but these must be continually reviewed and updated to account for any changes in the defined work scope. In addition, all projects contain risks and these need to be actively managed and mitigated wherever possible," he explains.
The company's success in recent years, means that Jeff is confident of a strong future for On Line Design: "The business has grown continuously since its incorporation in terms of turnover and numbers of personnel, and it is intended to continue this growth in a manageable manner that can be sustained. Our current future plans include a possible new headquarters site with more space for conferencing and training facilities, and continued growth. Ultimately, we would like to see On Line as a centre of engineering excellence, that will make it the automatic choice of supplier for our clients," he concludes.
On Line Design and Engineering Ltd
Services: Engineering and management services