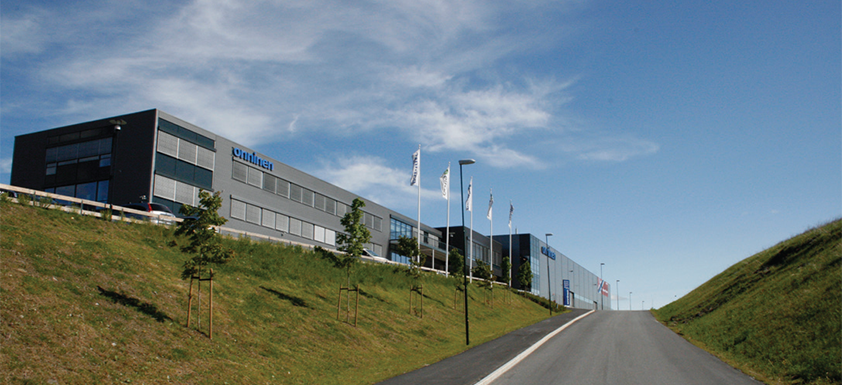 On a roll
Headquartered in Vantaa, Finland, Onninen provides comprehensive materials services, distribution, and wholesale to contractors, industry, public organisations, and technical product retailers.
The company's roots may have been relatively unassuming, built upon founder Mr Alfred Onninen's position as a plumbing contractor, but shrewd diversification over the years means that Onninen is now approaching its milestone 100-year anniversary. The Group's current business structure is based upon geographical areas, which currently consist of Finland, Sweden, Norway, Poland, Russia, and the Baltic, and group functions of finance, ICT, HR, communications, and strategy and corporate planning.
Established in 2002 following the buy-out of an established and very experienced electrical wholesale business, Onninen's Norwegian presence – Onninen AS – is an integral part of the Onninen Group, and through the presence in Norway it has direct access to the oil and gas industry. Over 98 per cent of the business in Norway is currently the wholesale of electrical components.
Onninen AS is divided into different segments; Contractor which is the traditional household installation business, Infrastructure, and Industry – of which oil and gas is a part. The company has long adhered to the concept of 'right products at the right time' as a wholesaler of electrical components, but is now increasing its focus on acting in more of a supply chain management role. "What we see in particular in the offshore industry is that the timely availability of products is critical as scheduled downtime is incredibly expensive for clients. This has been quite a long strategy process, but having started this roll-out the customer is seeing the results more and more," describes Terje Kristiansen, division director for industry.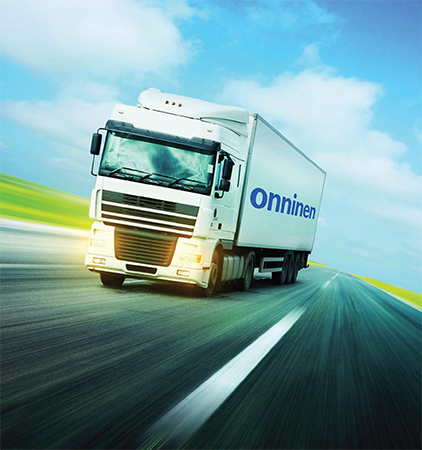 Having grown its profile considerably over the last decade, Terje attributes Onninen AS' success to its ability to first get the basics right: "We are quite well known for the accuracy of our delivery services, which is currently at plus 99 per cent. The quality requirements for the oil and gas industry are very high, and often specific, so we are working to establish a product mix and maintain stock, which is optimal for the market. Our portfolio consists of 120,000 products, which we are sourcing from multiple vendors and second tier suppliers, and includes everything from small products up to large cable deliveries or PLS components. As well as dispatching products at the right time, we also have to consider how to deliver them in the right way as each type of customer operation has different requirements."
The company targets both the end user end of the market, which often offers frame agreements of three to five years, and the service companies and contractors that carry out projects on behalf of the operator. "Although we are located in Norway, we do also have operations in all of the Baltic countries and Kazakhstan, which benefits both us and our clients. Likewise, we are always looking at other opportunities outside of our home market where we may consider establishing distribution such as Brazil," notes Terje.
That said, at present Onninen AS remains keenly focused on Norway and the North Sea following a new discovery in the region earlier this year. This has shifted predications for the market from a slow down in investments and reduced drilling activities, to renewed levels of growth and interest. "We see the modification market as being particularly significant and therefore are keen to position ourselves to be able to take part in these types of projects. We are growing our segment in oil and gas, with the employment of new personnel and strengthening of our product portfolio, which we see as important for us to gain on our current position," highlights Terje.
Given the nature of the oil and gas industry and the often long-established relationships at work here, Onninen AS sees its biggest challenge in penetrating this structure and making itself known as a supplier to the industry. One of the ways it is hoping to achieve this is by being one step ahead of the competition when it comes to its offering: "One of the biggest trends we are moving into is being a solutions provider rather than just delivering products. We're developing this on the service concept level to differentiate ourselves as the first choice, and delivering a solution around the product, which is where we can add value to the customer. As an example, to provide our customers with greater accessibility of their products, we can handle delivery, warehouse management, establish local distribution centres, and even a warehouse stocked with customer specific articles – whatever the customer needs and sees the value in we can provide in a mutually beneficial environment," reveals Terje.
With Onninen AS currently discussing various options for its next strategic step, this kind of thinking combined with its history of smart diversification will stand the business in good stead as it looks to achieve it ambition of gaining a much more significant part of the offshore industry by 2016.
Onninen AS
Services: Wholesaler and distributor