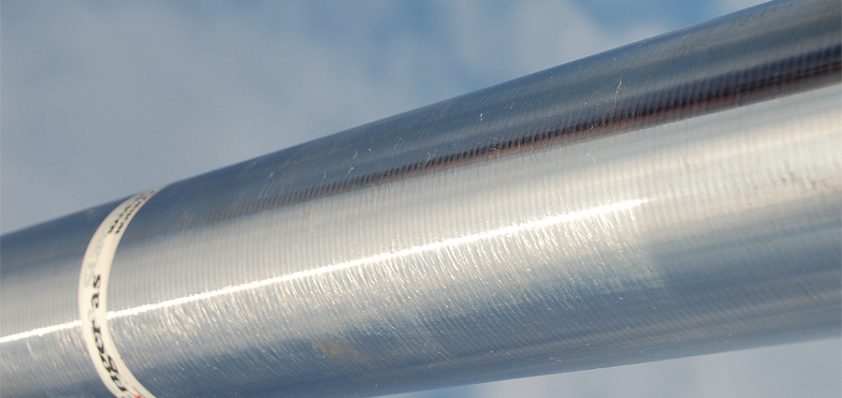 Steely determination
Established in 1910, Scana Steel Stavanger is Norway's sole supplier of specialist steel works, and one of the leading steel companies in Europe.
The business employs around 250 people, all of whom have an excellent knowledge and technical expertise of products with high tensile strength, good ductility, abrasion resistance and high corrosion resistance. Working to the vision of 'turning scrap into jewels', the business is one of the leading suppliers of cast, forged and machined products for offshore oil installations.
The organisation is based on the coast in Stavanger, Norway, at a production site that has been steadily expanded throughout its history. For example, systematic investments in equipment, and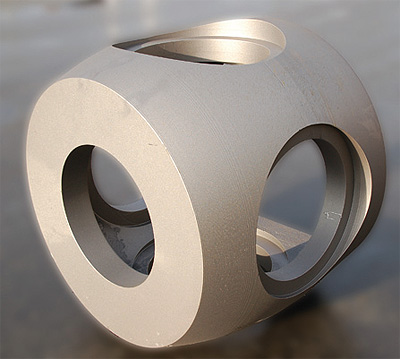 the improvement of internal organisation, means that today the Scana Steel Stavanger facilities consist of a smelting plant, a forge, a foundry, and a department for road maintenance equipment.
The Scana Steel foundry facility is one of the main departments at the business, accounting for a large proportion of its overall turnover. Here the company produces a range of products of both low-alloy and high-alloy grade steel, which are supplied either raw cast or as finished machined products weighing up to 12 tonnes. In the field of casting, the business has considerable experience and knowledge in all areas of the process, from pattern manufacturing, sand moulding, smelting metallurgy and heat treatment, through to welding, machining and quality control. This allows it to make a range of cast products in accordance to specific customer designs and drawings for the offshore, marine, energy, and process industries.
For offshore customers, this product range includes nodes for steel construction, pad eyes for handling modules, and chain wheels and integrals for oil platforms and other installations in the North Sea sector. In addition, Scana provides cast products such as Kaplan blades, hub wheels and valves for the renewable energy sector, and propeller blades, hubs, cylinders and water jets for the marine industry.
The forge at Scana Steel Stavanger is the second of the company's large business departments. Using state-of-the-art technology, it is used for turning stainless steel and high-alloy grade steel into products such as shafts and components for the marine industry, turbine and generator shafts for the energy sector, valves and anchoring components for the offshore market, valve spindles for large diesel engines, and components for paper machines and steel works.
The employees operating the forging press have considerable experience in a range of accompanying fields, including smelting metallurgy, free-form forging, machining and heat treatment, and as such are capable of producing forgings, ingots, blooms and billets, steel bars, discs, shaped forgings and valve spindles.
In additional to its traditional product lines, the company manufactures a range of innovative steels, including Stromhard, a wear resistant metal with an excellent reputation for durability.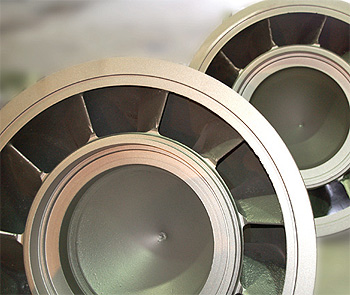 Originally introduced for the Norwegian mining industry, Stromhard represented a considerable leap forward in steel technology, featuring greater wear resistance than previously known steels. In addition, other advantages of Stromhard include significantly improved work hardening ability, considerably longer life due to higher alloy content, and better abrasive wear. Today the product is used in a range of applications such as crushing plates for jaw crushers, buckets for dredging, wear parts for drilling jars, equipment for impact mills, and holders for excavator buckets.
In addition to forged and cast steel products, Scana Steel Stavanger manufactures a range of advanced snowplough blades, the JOMA 6000, which feature a blade edge encased in rubber that adapts to the contour of the road. This unique design means that the blades offer a more efficient cleaning of snow and slush from roads, reduce degradation of roads and road markings, offer significant noise reduction, and have long wear life and low maintenance costs.
Scana Steel Stavanger operates as part of Scana Industrier, a Nordic industrial group with three main business areas – steel, marine, and oil and gas. Headquartered in Stavanger, one of Norway's main commercial hubs, Scana Industrier has 13 operating companies in Norway, Sweden and China, and is represented by six sales and service companies situated outside Scandinavia. With approximately 1900 employees worldwide and an annual turnover of NOK 2.7 billion, the Scana Group is active in the steel, offshore, machine and transportation, marine, and energy markets.
The backing of such a strong mother group, only serves to reinforce the excellent reputation that Scana Steel Stavanger has forged in the market. For nearly 100 years the business has been a recognised leader in the supply of various steel products to a number of the world's most important industry sectors. Continuous programmes of investment within the business will see further growth in the coming years, expansion that is sure to see the Scana name become synonymous with the finest steel products in the European market.
Scana Steel Stavanger
Services Specialist steel products