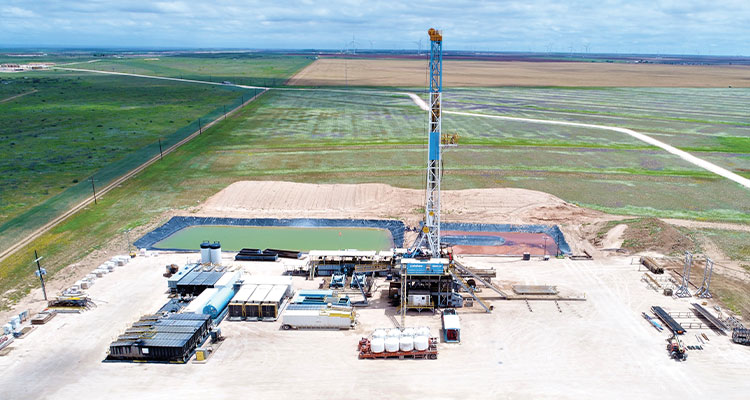 Since 2015, Surge Energy America has increased production by 14 times 
Formed in early 2015, Surge Energy America (Surge) was established in Texas and is a privately held company with a focus on long-term, sustainable growth in Texas. At the time of writing, the independent oil and natural gas production company currently holds approximately 161,000 net acres across the Permian Basin, and employs approximately 200 Texans.  
"Our primary focus, ever since we were founded, has been to grow a sustainable oil and gas company, which will be here for the long run," starts Travis Guidry, Vice President of Corporate Development. "We acquired two key assets in our first year; a 5000-acre waterflood asset in Crosby County, TX, and a 76,000-acre position in Howard and Borden Counties in the Northern Midland Basin, a subsection of the Permian Basin. The latter acreage position has grown significantly over the last few years, through a number of bolt-on acquisitions, and now sits at just over 109,000 acres.  
"Two key drivers of this growth were the 10,000 acres acquired in 2019, and the 22,000 in 2021, which helped us to set an annual production record of more than 55,000 barrels of oil equivalent per day in 2022, and a quarterly record in Q4 of 61,600 per day. Overall, since inception, our production has grown by 14 times. Late in 2022, we also entered a new area in Dawson and Gaines counties, which we are currently evaluating for commerciality. Surge has a proven track record of acquiring and testing new areas, as well as being a responsible operator and a financially conservative company." 
"We are fully committed to both the sustainability of our operating practices, and developing our assets for the long term," Chris Alonzo, Senior Vice President of Development and Operations, adds. "This is evident from the significant investments we have made in our industry-leading water management infrastructure. Thus far, Surge has invested over $135 million in water recycling, pipeline infrastructure, and disposal wells. This has been key to our highly successful produced water recycling program, which has significantly minimized the necessity for freshwater during completion operations. In the six years that we have been utilizing recycled water, the company has conserved over four billion gallons of freshwater." 
Production optimization 
Chris stepped into his current role in March 2023 and cites his excitement at the new opportunity: "Surge has a history of strong leadership, and significant experience in developing assets. My goal is to build upon this track record and continue to achieve the levels of success that we've experienced to date. Given that my role has expanded from a development-only position to include both field operations and drilling, and in recognition of our large asset base, infrastructure, and significant means of production, we will be making changes in only a few key areas. These changes are primarily going to be on the field operations side, where we have recently developed a new organization that is focused on the maturing nature of our assets. This is all part of the natural progression of production optimization and maintenance, to ensure our base production remains strong, cost effective, and with minimal decline. 
"We are constantly learning, with each interval we develop," he continues. "An example of our current optimization efforts would be our focus on the use of multi-well development pads to maximize production and minimize interference issues. We are poised to expand our footprint by aggressively testing new concepts on existing acreage and growing through acquisitions that align well with our staff's expertise. Surge strives for excellence in everything it does, and we take great pride in meeting all production, cost, and safety goals. We pay particular attention to the latter, it's crucial to us that everybody who works for Surge goes home the same way they arrived, safely and without injuries. We have industry leaders among our workforce, and I am proud to be able to lead these individuals and teams now and into the future." 
Transparency and integrity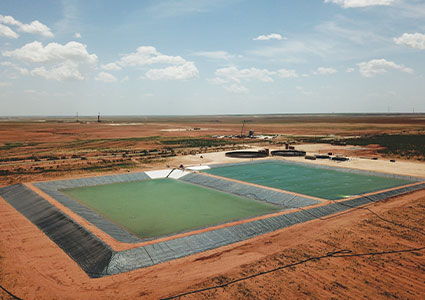 In 2022, Surge acknowledged a significant landmark in terms of its impact on its resident state. "As of last year," Travis explains, "we had generated over $7 billion worth of contributions towards Texas' economy, which includes cumulative oil and gas revenues, royalty and working interest payments, and production taxes. Beyond the monetary benefits that we have provided the state, Surge has also made an impact through the direct employment of approximately 200 Texans, and the indirect employment opportunities of approximately 200 to 300 workers through our partners and service providers. Moreover, we believe the oil and gas industry is still a critical part of the Texas economy and we are proud of our track record of being a responsible operator." 
"Safety, integrity, teamwork, transparency, and excellence are our core values," Chris continues, "however, we prefer to refer to them as 'Simply Who We Are.' The naming of these values is based on our belief that these characteristics are deeply embedded in our culture, and how we treat all of our stakeholders; it's not just a sign on the wall or content on our website. This is evident in how we now provide our sustainability reports publicly, regardless of being a privately held company and not being required to. By communicating our historic performances and future goals to the general public, we are displaying our commitment to transparency and integrity.  
"In focusing on these principles, we can offer our employees a great place to work," he concludes. "We value each of them and believe that if you hire great people and let them do their job, they will be more motivated and successful. We do not have a blame culture, but instead strive to learn from our mistakes and try not to repeat them. There should never be a punishment for trying a good idea that may not work out as expected."