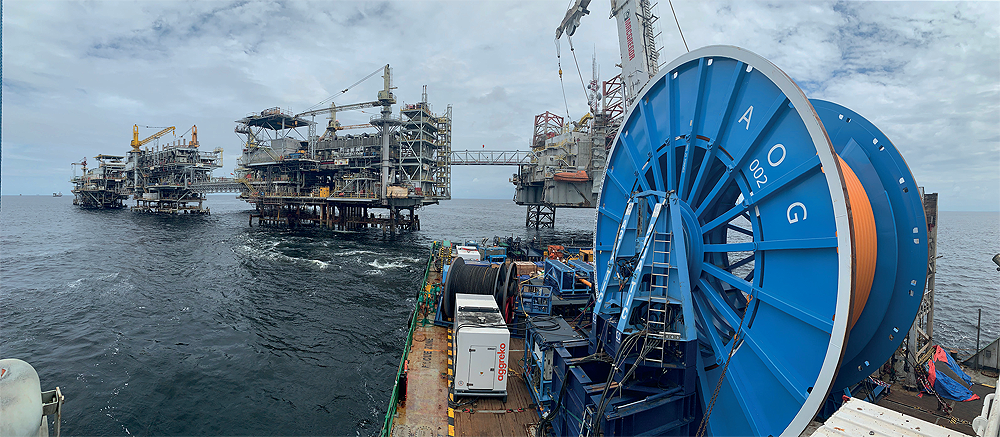 The future of flow
Strong, lightweight and corrosion resistant, Thermoplastic Composite Pipe (TCP) provides a wide variety of financial, operational and environmental benefits in subsea production and oil field service applications. The organization behind the pioneering solution is Strohm, or as the company was formerly known, Airborne Oil & Gas.
A recognized technology leader in its field, the company successfully devised, developed, manufactured and launched TCP before enjoying its widespread use across the globe. However, in early 2020, a momentous discovery led to the firm's rebranding.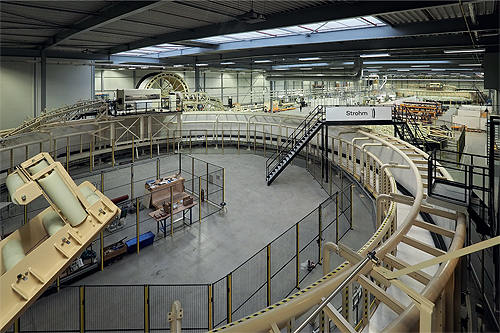 "What we found out was that our TCP actually had a 50 per cent smaller CO2 footprint compared to steel pipe products," reveals Martin van Onna, Strohm's CCO and Deputy CEO. "When we started to dive in further, we found that it wasn't just the CO2 footprint in manufacturing, but also in installation offshore, where the comparative environmental impact was reduced by 60 per cent.
"As we realized our technology would be a very good fit for renewable applications also, we became aware that our name at the time, Airborne Oil & Gas, was no longer suitable. Consequently, we rebranded and became Strohm, which means flow in phonetic Dutch, but also means power. We felt the new name better expressed our desire to support the climate by reducing the offshore sector's carbon footprint, as well as enabling new renewable applications like green hydrogen and carbon capture storage."
Core benefits
Since TCP was first launched, Strohm has developed a number of product variations including TCP flowlines, TCP jumpers, and most recently, TCP risers. In contrast with incumbent technologies, such as steel pipes and conventional flexible pipes, one of the key benefits of TCP is its chemical resistance. The material does not corrode or embrittle when in contact with water, carbon dioxide, hydrogen or hydrogen sulfide. This quality is a major factor in places like Brazil, where conventional flexible pipes continue to fail prematurely due to corrosion – some after only two or three years. Strohm's installed TCP products, on the other hand, have recorded zero failures to date.
TCP's second core benefit, particularly in the offshore sector, is its flexibility and ease of use. Strohm is able to manufacture up to five kilometers of TCP on a single spool – a highly difficult feat with steel pipe – and the lightweight nature of the product makes it cheaper to transport and easier to install than its competitors. Whereas conventional flexible pipes require full manufacture in a factory, including end terminations, TCP can be cut and terminated anywhere – onshore, offshore, horizontally or vertically. With various schedule and de-risking benefits offered to operators looking to reduce the cost of their offshore projects and field developments, Strohm's customer service is as accommodating as its core product.
The low CO2 footprint and positive environment credentials of TCP, as previously mentioned by Martin, is its third key benefit and a differentiator that has led Strohm on a 12-month journey of discovery. "We are now a certified net-zero organization," Martin comdeclares. "The next steps for us are to look more deeply into the wider CO2 footprint associated with TCP as it moves through delivery, installation and its full life-cycle. As we study more projects in the field and where our products are being sold, we are finding out that our clients can use much smaller vessels to install our pipes, meaning much lower fuel consumption, so the full scope of the benefits is still increasing."
Growth plan
In October 2020, Strohm received funding to help further its work towards energy transition and renewables growth. Martin suggests that the investment will allow the company to improve its infrastructure and seize new environmental opportunities.
"The funding we have secured will enable us to expand our factory and we have an aggressive growth plan that will increase our output ten-fold in the next five years," Martin reports. "The capital will also fuel further development of products for the renewables sector. We do already have some products relevant to hydrogen and carbon capture storage, but we are looking to invest more significantly in that direction to enhance our product capability there."
Product acceptance
A long-time pioneer in a conservative industry slow to adopt new technology, Strohm experienced its commercial breakthrough in 2020 as unprecedented demand for its products led to a record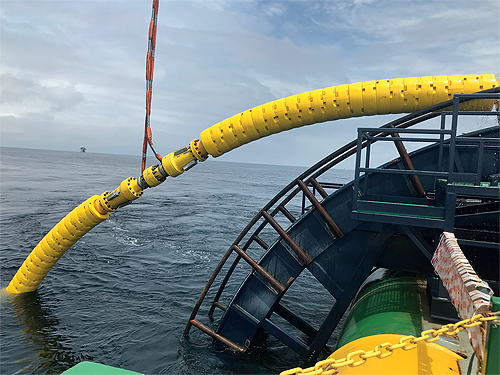 month of orders. Headlining Strohm's new business in 2020 were major contracts with Total and Exxon, as well as one for Aker Solutions in Malaysia.
"We have seen a real acceleration in the acceptance of this new technology," Martin proclaims. "We are winning contracts with operators that we've never worked with before – operators that are new to the composite pipe. Along with ongoing interest from existing customers, this broadened client base is driving a lot of growth. The acceleration has continued into 2021 and I think we will be seeing some more big project announcements in the weeks ahead."
It has certainly been a transformative 12 months for Strohm – a company Martin started in 2007 as a small business unit with a single engineer. From those humble early days to the present, Strohm has worked collaboratively with its clients to help bring innovative technology to the marketplace. Reflecting on the firm's 25-year journey, Martin believes that Strohm owes a lot of its success to the forging of strong relationships.
"When you look back at our history, we did not start with a product and try to find clients; we went to our clients in the industry first and asked them about their requirements, their installation processes, their vessels and their needs. In order for us to break into a conservative industry like oil and gas, it required tenacity, it required being open and transparent, but most of all, it required trust," Martin states. "Of course, we have great technology, but we ultimately won our projects because our clients trusted us. They did, and they still do, believe that we can develop new technology and make it work for them.
"This has always been the background to our approach – building long-term relationships and using those clients' requirements for our own product development," Martin adds. "We employ those ideas as starting points, and in 2021, we are applying them towards the renewables sector and wind farms. We're asking customers about how they want to run their future offshore hydrogen power plant, and then based on their ideas, we develop the product. It's proven to be a great formula for us."
Building on proven formulae is set to be an important theme for Strohm in the years ahead as it looks to build on its commercial breakthrough and continue transforming the market. Within the next three to five years, Martin expects the company to add a new manufacturing hub in the Americas to help facilitate an increase in production volume as the company grows.
"I think we can expect to see our throughput volume increase by a factor of ten within the next three-to-five years," Martin predicts. "I think we might also see the first large pilots in offshore green hydrogen creation. At Strohm, we are currently positioning our products to be the best technology fit for that development, so that in five years' time, a significant portion of our revenue and production volume can be placed in carbon capture storage, hydrogen and other renewable applications."
Strohm
www.strohm.eu
Products: Thermoplastic Composite Pipe (TCP)