Two places utility companies should focus when taking the core to the cloud By Markus Bechmann
On the agenda
Customer service portals have been the focus of utilities' cloud transition, and for good reason. The polished usability of Amazon and its ilk have raised the user-experience bar. Just as pressing is that, for climate-related, economic, and geopolitical reasons, customers are increasingly producing their own renewable energy, so they're buying less power from utilities.
Utilities are making up for lost revenue by positioning themselves as one-stop shops for all things power-related. They're doing that by offering bundles of products and services to help customers comparison shop, purchase, finance, install, and service various combinations of solar panels, heat pumps, battery boxes, electric-vehicle (EV) charging ports, energy efficiency measures, and more.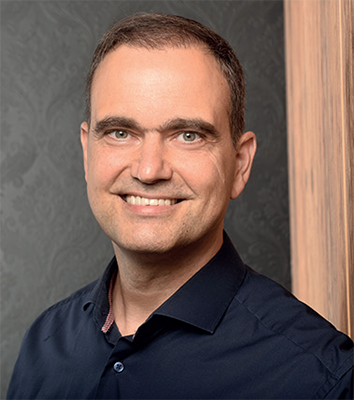 This is a sea change, and it's obvious that the cloud-based customer experience solutions capable of managing such complexity far eclipse the sophistication of those from the 'good old days' (from the utility's perspective) when a customer's data profile included a meter number, billing address, and not much else. What's less obvious is that, for these and other new business models that will be critical utilities' long-term success, core processes must also make the cloud transition. There are lots of reasons for this, but let's focus on just two of them: billing systems and distribution-related solutions.
If you can't bill…
Whatever their limitations, legacy utility billing systems can deal with more than a meter number and a billing address. But even ones capable of managing a few pricing tiers based on seasonality or usage are rarely up to the task of mixing and matching various hardware and service solutions into products designed for different customers. And if you can't bill, you can't bundle.
At the same time, utility leaders rightly worry about the risks of moving to the cloud their proven, robust on-premise transaction processing and billing systems. These are mission-critical systems at utilities selling electricity, gas, and water to thousands or even millions of customers.
A digital transformation that enables dynamic product and service bundling inevitably introduces risk. That risk must be minimized at the core, and one way to do that is to recognize that, while core systems may enable competitive differentiation, they don't drive it. Billing and similar core processes should operate in the cloud as they have for years: based on industry standards perhaps adjusted at the margins at a particular utility. The caveat here is that a core cloud billing solution must support new products that customer-solution apps plugging into an open cloud platform can offer.
Tackling intermittency
On the distribution side, while transmission operators are known for their second-by-second knowledge of the state of their systems, the same doesn't hold true closer to end customers. Distributed generation is pushing more and more intermittent renewable power into the distribution grid even as electric vehicle (EV) sales – which introduce potential demand spikes not seen since air conditioning gained popularity a half century ago – skyrocket. Utilities must manage loads in a much more complex environment, and doing so will require the collection and management of enormous amounts of data. As EV penetration climbs from about one percent of the US fleet today to the majority of it in the coming decades, utilities must dynamically manage demand to avoid grid-crushing demand spikes as commuters arrive home and plug in at roughly the same time. Vehicle-to-grid technology that lets EVs act as battery packs to flatten daytime demand spikes will similarly depend on real-time intelligence that's only feasible in a cloud environment.
In addition to load balancing and dynamically managing an increasingly complex delivery system, cloud-based systems operating on unified datasets lend themselves to machine learning and analytics for optimizing customer offerings. One imagines future scenarios in which artificial intelligence-powered solutions predict usage patterns; dynamically assemble portfolios of hardware, service, and software solutions based on individual customers' energy-related expenditures; present bundles of varying ambition and cost to those customers, and then price and bill based on subscription- or even outcome-based models. Such a vision involves end-to-end cloud integration from supply-chain partners on through to customers.
As with core billing systems, taking distribution-related solutions to the cloud can be a stress-inducing process. And similarly, the vastly advanced capabilities of these solutions – combined with the scalability, ease of innovation, and other advantages of the cloud – makes this move a wise one.
For the advantages of end-to-end cloud integration to materialize, utilities' core processes must follow customer-service trailblazers to the cloud. There will be risks, but one can minimize them by understanding that most of a utility's competitive differentiation happens at the edge. Proven, secure core processes can move to cloud and then be strategically enhanced on an innovation platform to support the creativity and innovation utilities will need to thrive in the future – while keeping the lights on today.
For a list of the sources used in this article, please contact the editor
Markus Bechmann
www.sap.com
Markus Bechmann is the Global Vice President for Digital Strategy of SAP's utilities business unit. SAP is the world's largest provider of enterprise application software. It helps companies of all sizes and in all industries run better by redefining ERP and creating networks of intelligent enterprises that provide transparency, resiliency, and sustainability across supply chains. SAP's end-to-end suite of applications and services enable its customers to operate profitably, adapt continuously, and make a difference worldwide