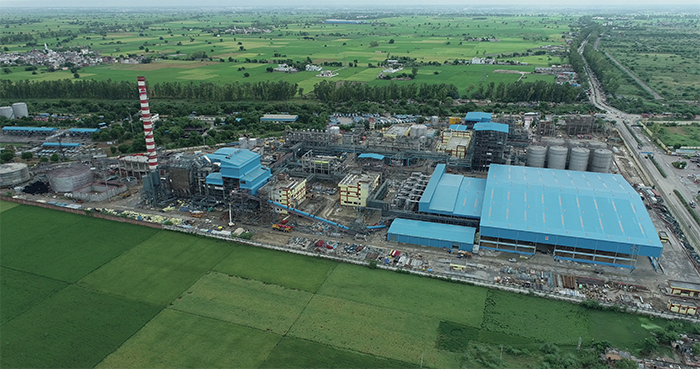 Utilizing its cutting-edge technologies, Praj Industries continues on its mission of creating a sustainable future
From humble beginnings as a supplier of ethanol plants, Praj Industries (Praj) has spent the past three decades developing into a leading global industrial biotech company, recognized as India's most successful company in the field of bio-based engineering technologies. Praj has developed a wide-reaching international presence, serving customers in over 100 countries and across all five continents. As one of its core driving philosophies, the company prioritizes the acceleration of sustainable energy transition, developing and deploying innovative technology solutions based on the principle of a circular bioeconomy.
Since the establishment of the business, Praj has focused on the environment, energy and agri-process industries, offering a range of sustainable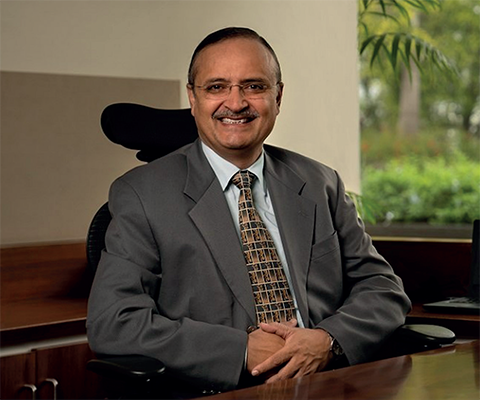 solutions for bioenergy, high purity water, critical process equipment, breweries and industrial wastewater treatment. CEO, Shishir Joshipura sheds light on the company's decision to focus its innovative contributions within these sectors: "We firmly believe that mainstreaming the bioeconomy, a knowledge economy that uses renewable, bio-based resources to produce food, energy and technological solutions, will help curb pollution caused by the consumption of fossil fuel derivatives to a large extent." He continues: "Our Bio-Mobility and Bio-Prism services are the mainstays of Praj's contribution to the global bioeconomy." Customer centricity is the hallmark of Praj's growth story that is evident from repeat orders that it continues to secure from its key customer around the world.
Around 80 percent of the ethanol produced globally is used as vehicular fuel, representing an increasing demand for the development of cleaner fuels and a commitment to reducing global dependencies on crude oil. The Bio-Mobility platform offers global technological solutions for the production of low carbon renewable transportation fuel, both in liquid and gas form, across all modes of transportation including on-road, air-based and marine vehicles. Praj's sustainable aviation fuel technology will play a significant role as the global aviation industry develops transitional strategies for net zero flights. Furthermore, the Bio- Prism portfolio comprises technologies used to produce renewable chemicals and materials as alternatives to materials derived from fossil sources, facilitating the process of carbon recycling. These renewable materials can be applied across a range of industries, being used to produce sustainable products including tires, paints, cosmetics and packaging.
Developing technlogies
The company specializes in first and second generation (1G and 2G) ethanol production and has developed its patented Enfinity technology, which is capable of processing lignocellulosic feedstock for the production of advanced biofuels. Putting this technology to use, earlier in 2022 saw the unveiling of Asia's first 2G ethanol bio-refinery at IOCL's Panipat complex, with Praj acting as technology licensor and EPCM partner on this landmark project. This plant is capable of processing 0.2 million tons of rice straw annually which will be used to generate around 30 million liters of ethanol. The benefits of this ground-breaking project include eliminating around 32,000 MT of CO2 per year, the creation of around 1500 jobs and addressing the major challenge of stubble burning related pollution. It is hoped that the success of this plant will create more opportunities for similar advanced biofuel projects, which will help to achieve India's long-term goal of energy independence by 2047.
Innovation lies at the heart of Praj's growth strategy and the driving force behind this is Praj Matrix, the company's in-house R&D center which was established in 1989. The state-of-the-art, government-certified facility is engaged in developing a range of renewable fuels and chemicals, boasting a portfolio of over 300 national and international technology patents. The company's expertise across the value chain helps it to maintain a competitive edge, placing itself at the forefront of developing new technologies based on the needs of current and future markets. The company has a range of exciting new developments in the pipeline to add to its impressive innovation portfolio. This includes technologies which can process a variety of new feedstock such as cotton stalk and bamboo to produce new biofuels, as well as working on the production of new bioplastics and value-added co-products such as bio bitumen which can be applied in road construction and bio-manures for organic farming. Praj utilizes its experience in process engineering, manufacturing and project management to integrate these new technologies, in addition to providing operations, maintenance and life-cycle management services, which adds value for its customers.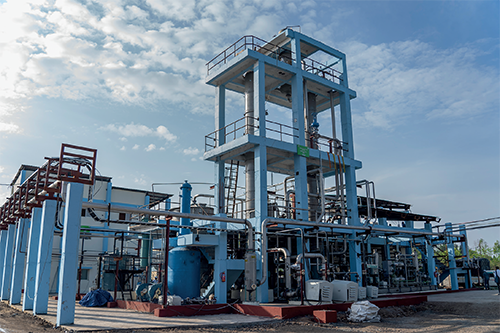 Creative problem solving
In addition to its technological innovations and achievements, Praj's success is equally underpinned by a commitment to sustainability and social responsibility. As Shishir Joshipura explains: "Unquestionably people are our most prized asset and a major differentiator as they are totally committed to the bigger cause of sustainability and the company's vision of making the world a better place." He continues: "Sustainability is our core business philosophy, and we strive to create a balance between people, planet and profit in all of our endeavors." The company demonstrates its commitment to this philosophy through a number of people-focused initiatives, such as programs, competitions and awards, which are designed to encourage creative problem solving and innovative thinking within the company. Furthermore, Praj has incorporated a number of green initiatives into its own operations with the company headquarters utilizing a number of sustainable techniques such rainwater harvesting, water recycling and renewable solar-powered energy. Since 2004, the company has been furthering its support of the environment, women's healthcare and skills-based education through its CSR initiatives and is currently focused on developing a comprehensive net zero plan for the future of the company. As a part of its sustainability program, Praj's ESG initiatives are aptly captured as "Bioeconomy-Sustainability Assured" and a comprehensive Net Zero plan is being developed.
Over the years, Praj has received numerous awards and recognitions in a range of different fields, demonstrating the trailblazing success of the company. Praj has achieved numerous global accolades, including being recognized as the second hottest company in the global biofuel economy for 2021, receiving the Golden Peacock Eco-Innovation Award in 2019 and Chairman Dr. Pramod Chaudhari receiving the prestigious George Washington Carver Award for Innovation in Industrial Biotechnology and Agriculture, William C Holmberg Award for Lifetime Achievement in Bioeconomy. The company's successful business performance demonstrates the increasing demand for its sustainable solutions and customer services around the world. As energy transition continues to play a pivotal role in our battle against climate change, Praj looks set to achieve its goal of becoming the global leader in providing solutions for a sustainable tomorrow.
www.praj.net