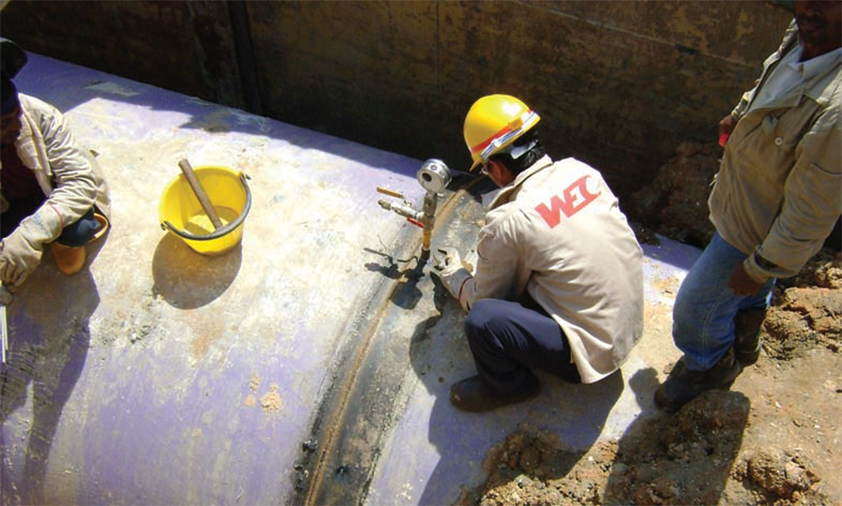 WEC Engineers & Constructors Pte Ltd
Clear transmissions
WEC Engineers & Constructors Pte Ltd, which was formerly known as Wah Chang Engineering Corporation Pte Ltd, was originally established in 1972 and since then has worked with numerous industries worldwide offering an extensive spectrum of services covering design, procurement, construction, commissioning and project management.
Since its establishment the business has continued to evolve, and from 1997 it has secured wide-ranging projects in areas such as Singapore, Hong Kong, Indonesia, Vietnam and PRC. Typically, these are for clients including government bodies, public utilities companies, pipeline and plant customers, airport service providers, and international engineering and construction contractors.
In order to service these regions effectively WEC has a number of operations centresestablished throughout the South East Asian sector, China and in India, where it has built and established strong relationships with suppliers, sub-contractors and business partners. Building such a strong base has been important in allowing WEC to expand its business further into the Greater Asia region, the Middle East and beyond, which is a key part of the company's forward vision.
Today, WEC is principally a specialist provider of engineering, procurement, construction andcommissioning (EPCC) services for large-scaleinfrastructure projects for the transmission andstorage of commodities like oil and gas, and water. Its core business involves offering the entire spectrum of EPCC services, encompassing everything from engineering design, sourcing and procurement services through to fabrication, installation, testing and final commissioning.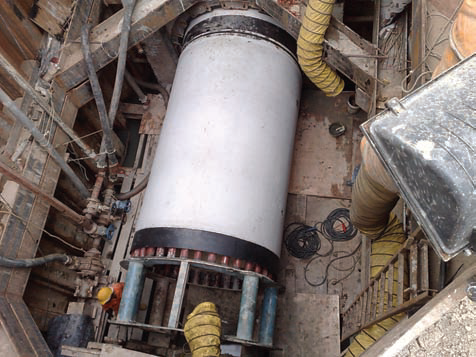 Whilst the company carries out this work for a range of clients the core of its EPCC activitiesrevolve around the key areas of aviation fuel system storage, transmission pipelines, andplant engineering and specialised projects. However, thanks to its considerable experience in the industry WEC regularly partakes in the design and construction of long distance transmission pipelines, complete with leak detection, SCADA and CP systems, as well asspecialised plant piping systems complete with process storage tanks.
Experience and skill are in fact some of the key strengths of WEC in setting it apart from its competitors in the industry. The business hasa long tradition of working closely with clients across a broad spectrum of sectors, includingboth multi-nation and local conglomerates inthe oil and gas industry. This is demonstratedin the company's proven track record of repeatcontracts with many clients, including PowerGas of Singapore and the Changi Airport FuelHydrant Installation Company Pte Ltd.
In order to maintain such a reputation, and thus continue to be a leading player in its field, WEC relies on the expertise of its peopleand the stringent quality standards that existthroughout the organisation. As Lee, Chak Meng, company managing director, explains on WEC's website: "We pride ourselves onhaving the best safety records in the industry.We make a concerted effort to ensure that this culture is weaved seamlessly into best practices in our projects. We are ready for our next growth phase as we continue to embrace safety and quality through people empowerment,continual improvement through staff/worker training, and the application of cutting-edge technology as our way of life. In WEC we have dedicated and committed people working asa team, who have the passion to overcome challenges and to meet customers' stringentquality and safety objectives."
When it comes to oil and gas projects thecompany is regularly involved in specialisedcontracts related to plants and facilities, suchas oil and gas production and petrochemicalplants. For example, WEC has occasionallybeen involved in the construction of civil works and the installation of underground pipelines and above ground piping works for use with petrochemical facilities in and around Singapore. These have been for clients such as Bechtel International, Foster Wheeler, Stone and Webster Asia Inc, and WorleyParsons.
While this is related to onshore production the company also has experience of contracts in the offshore market. In 2004 for example WEC successfully completed the installation of a multi-deck offshore facility platform for oil production that is owned by CNOOC SES Ltd. This particular project, worth US$5.2 million, marked the company's first offshore operation, during which it carried out project management services and supervised installation works.
In relation to offshore oil and gas, WEC is also involved in the construction of onshore transmission pipelines carrying natural gas from offshore installations. Such transmission pipeline systems include a number of specialised areas, such as emergency shut down valve stations, receiving stations and off-take stations, line valve stations, and launcher/receiver stations. Alongside these aspects, WEC is also capable of completing pigging operations such as calliper and intelligent pigging.
Through a combination of high-quality and superior expertise and knowledge, WEC Engineers & Constructors has achieved its vision of becoming the preferred engineering services company in Singapore for infrastructure works. Over the coming years the business aims to consolidate its position in transmission pipelines and tank farms, while at the same time expanding in aviation fuel system works and creating new growth markets in plant engineering and the rehabilitation of pipelines.
WEC Engineers & Constructors Pte Ltd
Services: Provider of EPC workservices