With the maritime industry in the grip of volatility, Glander International Bunkering is coming to the fore
Smooth shipping
In 1961, Clifford Mallory and Otto Glander founded CD Mallory & Co. in New York, building on a six-generation heritage of ship ownership and brokerage. Upon Mallory's retirement in 1980, the company rebranded as Glander International – and it was under that name that the company established itself on the US bunkering scene, contributing to the development of the world scale system – a method of calculating the payment rate for freight still used by shipowners and charterers today.
Glander International relocated to Florida in 1991. It spent two decades there before, in 2013, the company merged with Dubai-based International Bunkering Middle East. The move precipitated a series of expansions for what then became
Glander International Bunkering. Now one of the world's leading trading and brokerage firms within the bunker industry, the company boasts a total of nine global offices, employing approximately 100 members of staff.
More than 60 years after that first founding, Carsten Ladekjær, CEO of Glander International Bunkering, sat down to discuss the company's successful past, and ambitious future, with Energy, Oil & Gas. Glander Bunkering International's role, in Carsten's own words, is "to facilitate and enable the smooth movement of goods across the globe." Amid a critical period for supply chains worldwide, it's a responsibility that's more vital than ever.
"There are several facets and factors that affect the energy supply chain, and we consider ourselves partners to shipowners, charterers, and energy suppliers, every step of the way," Carsten elaborates. "How do we do that? We offer a competitive supply of all grades of marine fuel and lubricants worldwide. Our professional and responsive teams are placed strategically in nine different cities to assist the global maritime trade. This encompasses everything from planning, procurement, supply, and post-fixture services of bunkers and marine lubricants."
As a responsible legal counterpart, Glander International Bunkering also secures flexible terms and conditions for its clients. "The sea accounts for approximately 90 percent of global trade, so we see it as our responsibility to use our expertise to make it easier for our clients," Carsten points out. "We provide tailored project solutions and contracts based on special requirements, in addition to spot sales, risk management, claims mitigation, and resolution. Our commercial and technical advisors can also provide guidance, fuel management, and post-fixture operational services."
The shipping sector has demonstrated considerable resilience throughout the last few years, and unlike many sectors – such as aviation – escaped Covid-19 relatively unscathed. But it did pose challenges. As Carsten notes: "the ones hit worst in our industry, without a doubt, were all the brave seafarers who were forced to endure excessive tenures at sea without crew changes. It was a historic time period that defined new heroes in the world."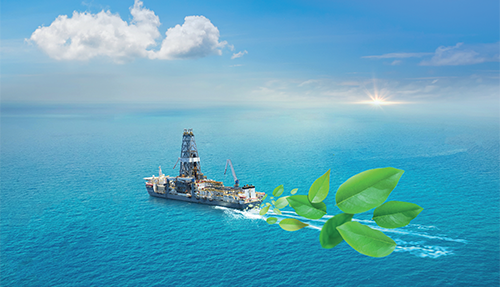 Nor is the disruption over. The Russian invasion of Ukraine earlier this year has triggered a febrile political situation, causing ripple-effects for both shipping and bunkering across the continent, following the imposition of fresh sanctions and further supply chain disruption. A steep increase in the price of oil, coupled with supply premiums, have also precipitated a squeeze within bunker markets.
"We're impacted along with everyone else," Carsten notes. "We have to adhere to these changes and help our customers navigate safely through these uncertain times by enabling them to move legal cargo smoothly from A to B. Fortunately, our financial results continue to be strong, so we are well positioned to weather any potential economic storms and rough seas ahead."
Turning to the long term, Glander International Bunkering's sights are firmly set on a completely different challenge: decarbonization. While emissions within the sector have grown since 2008, the carbon intensity of shipping has nevertheless shown a marked improvement in recent years, due in part to the introduction of more modern vehicles. A reduction of emissions by at least 50 percent by 2050 is now the target for many industry players, including shipyards, engine manufacturers, and energy companies, as part of a long-term ambition of realizing commercially viable net zero maritime transportation.
In an effort to underline its own status as a reliable, ESG-driven partner, 2021 saw Glander International Bunkering extend its partnership with ECOUREA, a full-service solutions provider to businesses wishing to preserve the environment and maintain sustainability emission compliance. Under the terms of the new agreement, Glander International Bunkering will provide shipping companies with a complete emissions control package, from the system design to the supply of Marine Urea (AUS40) – a product that neutralizes marine fuel NOx, reducing emission levels by up to 98 percent.
"Apart from offering Urea as a NOx reduction agent, we are assisting customers from all over the world with other innovative solutions," Carsten comments. "Our organization is working closely with various partners enabling us to supply LNG, biofuels, and carbon certificates. Naturally, we are also looking into the more long-term fuels such as ammonia and methanol, and we strive to be able to provide these as and when the market is ready, and the framework is in place."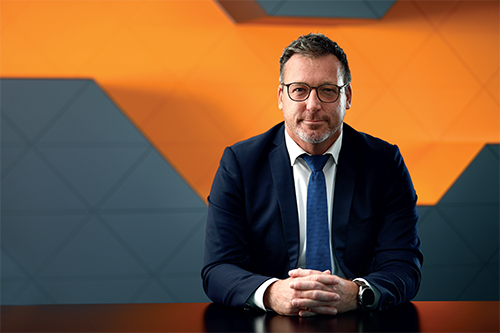 The company has also acted to cement its own credentials as a responsible business. "We want to contribute positively to local societies, not only where our business operations are represented – but also in other countries that need our support," Carsten insists. "As a result, we've been involved in numerous CSR projects over the years, several of them on a long-term basis. We've also taken measures to reduce our carbon footprint in our offices and operations, and we've implemented one of the most advanced and comprehensive compliance systems and procedures known in our industry."
"As of August this year, we're also granting employees worldwide a 20- week paid parental leave – this applies to both mothers and fathers," he adds. "We've also established a new important position in our company, the Wellbeing Manager, whose role is to make people the priority. This is more complex that it sounds – because it emphasizes emotional, physical and mental wellbeing. Our Wellbeing Manager is a former emergency room nurse who brings a high level of emotional intelligence to her role.
"It's initiatives like these that help inject the concept of ESG into our corporate culture and day to day life," Carsten notes. "Motivating our staff is an ongoing task, and we will never cease improving our efforts towards being an attractive workplace."
Before we conclude, Carsten is keen to emphasize the importance of the employees who make up Glander International Bunkering. "After 27 years in the shipping industry, I still feel privileged to work with so many fantastic people," he tells us. "This is truly a fast-paced global industry where the people and the professional relations between them make up all the magic. In my view, that's never going to change."
www.gibunkering.com